Today (if you are reading this when the 'zine issue is spanking new on the 1st of February) is the last day of the big, exciting
12 day, $12 sale!
Last chance on a lot of those calendars and the cheap totes and discount prints!
In other news... there isn't much other actual news. I have been scrambling to get caught up with orders during the sale (and catching up on orders that came in while I was closed!), and slowly plodding through a re-design of the front page and a few other web-type-goodies that should make shopping (and print services) at EMG easier and more enjoyable. I'm also putting together the EMG-Zine anthology for 2007 - and I'll tell you, having the right software makes a huge difference!
In lieu of having exciting announcements, how about a sale? For this month, just because I love you, get $5 off the 2006 anthology: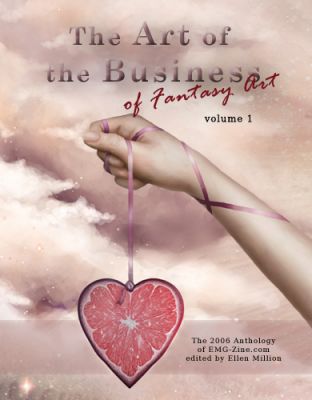 Not enough? Fine, fine - everyone who writes a letter to the editor this month is entered for a chance to win one of the last 6 bars of Naked Mole Rat Soap.
Be well!